Within the Vinyasa Krama Training Organisation, we have two basic levels to practice, teach and train to teach:
Level I Vinyāsa Krama
Led classes: Beginners to intermediate, flowing movement based asana practice. Focused on the Moon Sequence, the Sunshine Sequence, and Lion Cub as a balanced tripod that harmonises Surya and Chandra.
Level II Self Practice
Beginners to advanced, with individual guidance and pranayama. This level of teaching is much broader, in depth, with focus on tailoring each sequence to the individual versus the other way around. Includes the Moon Sequence, the Sunshine Sequence, the Lion Sequence and other intermediate level practices, beginner to intermediate level Pranayama, Meditation and more.
Self Practice Teachers
Each of the following teachers comes highly trained and qualified to teach the approved sequences in traditional
"self practice" style. Each teacher is capable of adapting the sequences for your individual requirements and conducting workshops and technique classes for groups.  Consult the individual teacher for a specific timetable.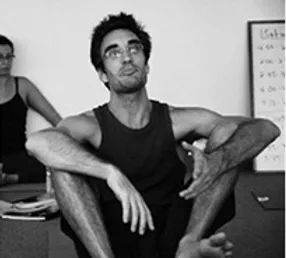 Asia / Middle East

Bangkok, Thailand
Nawarat Teeraprasert (Naw)
Nawarush@gmail.com
www.ashtangasamasthiti.com
Tel Aviv, Israel
Yael Slevin
yaeliblissyoga@gmail.com
https://www.facebook.com/YaeliBlissYoga/
Ubud, Bali, Indonesia
Matthew Sweeney
Vinyasa Krama Mandiram
bendasalot@gmail.com
Australia and New Zealand
Nelson, New Zealand
Tiffany Fleetwood-Bird
tiffanyfbird@hotmail.com
www.yogajai.co.nz​
Europe and UK 
Hendaye, France
Arminda Marrero Garcia
Xabier Adonegi
denenyoga@gmail.com
www.denenyoga.com
Leipzig, Germany
Danka Bednarova 
info@sahayoga.eu
sahayoga.eu
Navarra, Spain
Xabier Perez
info@xarmayoga.com
www.xarmayoga.com​
Paris, France
Renan de Germain
renan@osmose-yoga-paris.com
osmose-yoga-paris.com
USA and Canada
Rock Island, IL, USA
Kelly Harris
Evan Harris
info@tapasyogashala.com
www.tapasyogashala.com