Within the Vinyasa Krama Training Organisation, we have two basic levels to practice, teach and train to teach:
​Level I Vinyāsa Krama
Led classes: Beginners to intermediate, flowing movement based asana practice. Focused on the Moon Sequence, the Sunshine Sequence, and Lion Cub as a balanced tripod that harmonises Surya and Chandra. All VK trained teachers also have proficiency teaching Level I Pranayama: Ujjayi, Viloma, and Block Breathing.
Led Class Teachers
Each of the following teachers have a minimum experience teaching the Moon Sequence. Some of the teachers listed below also have approval to teach Sunshine Sequence and Lion Cub; consult with the individual teacher for further guidance. 
For Self Practice Teachers (Level II) please use the link above.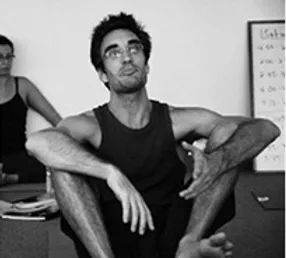 Asia / Middle East
Bali, Indonesia
Justin Robertshaw
justin@justinrobertshaw.com
www.justinrobertshaw.com
Doha, Qatar
Mandy McChesney
kiwi.mandy@gmail.com
FB: Mandy McChesney
New Delhi, India
Seema Sondhi
contact@theyogastudio.info
www.theyogastudio.info
Australia and New Zealand
Geelong, Australia
Antoni Timonowicz
atimonowicz@hotmail.com
Melbourne, Australia
Michael Newton
mdntx@me.com
IG: life.as.mikey
Melbourne, Australia
John Boladian
circleofom@gmail.com
instagram.com/circleofom
Perth, Australia
Jennifer Mullen
contact@integrativespace.com.au
integrativespace.com.au
Perth, Australia
Raymond Mullen
contact@integrativespace.com.au
integrativespace.com.au
Sydney, Australia
Naomi Lim
naomyogar@gmail.com
IG: na_om.yoga
New Zealand
Bronwyn Hughes
www.onthemat.co.nz
Europe and UK 
Austria
Vienna, Austria
Marija Marjanovic-Füreder
marija.fuereder@gmail.com
www.yogamelange.at
Croatia
Zagreb, Croatia
Martina Briski
info@martina-briski.com
www.martina-briski.com
France
Paris, France
Mathilde Salaun
mathildesalaun@yahoo.com
IG: mathildesalaun
Paris, France
Gilles Ricou
gilles.ricou@free.fr
Toulouse, France
Fatia Boumaiza Kara
fatia_boumaiza@hotmail.com
Faty Kara
Ireland
Donegal, Ireland
Samantha Harkin
samantha_harkin@yahoo.com
IG Ashtanga Yoga Donegal
Dublin, Ireland
Christine Schnell
Hello@tineschnell.com
Tineschnell.com
Italy
Turin, Italy
Giacomo Franchi
giacomofranchi@hotmail.com
IG: fr4nkuzzo
Desenzano, Italy
Lucia Turra
lucia.turra@gmail.com
FB  & IG: Lucia Turra
The Netherlands
Rotterdam, the Netherlands
Ellen Rouwet
erouwet@gmail.com
www.dlkl.nl
Amsterdam, The Netherlands
Irene Lomer
Info@antarayoga.nl
www.antarayoga.nl
Amsterdam, The Netherlands
Barbara van Norden
B.van.norden@gmail.com
Barbara van Norden
Hague, The Netherlands
Isabel Düsterhöft
isabel@duesterhoeft.eu
www.isabel-yoga.eu
Poland
Opole, Poland
Krystian Mesjasz
krystian.mesjasz@gmail.com
www.mesjaszyoga.com
Leszno, Poland
Ewa Wysłocka
ewawyslocka@rozkminkijoginki.com
www.rozkminkijoginki.com
Poznan, Poland
Monika Balicka
kontakt@yogaloft.pl
www.yogaloft.pl
Portugal
Lisboa, Portugal
Nuno Rainha
info@myoga.pt
www.myoga.pt
Cascais, Portugal
Sofia Faria
sofiayogacascais@gmail.com
IG: sofiayoga_cascais
Slovakia
Bratislava, Slovakia
Ivona Sevcikova
ivona.sevcikova@gmail.com
Bratislava, Slovakia
Soňa Bušová
busova.sona@gmail.com
IG Soňa Bušová / sonabush
Púchov, Slovakia
Ľubomíra Duhackova
mirapotteryyoga@gmail.com
FB: mira pottery & yoga
Spain
Madrid
Monica Coromoto Garcia Palma
yogaonealcorcon@gmail.com
IG: @momoyogawasi
United Kingdom
London, UK
Huma Shah
huma_shah@hotmail.com
Glasgow, Scotland
Michelle Nixon
Michellenixonyoga@gmail.com
www.michellenixonyoga.com
South America 
Buenos Aires, Argentina
Pablo Volpe
polvolpe@gmail.com
IG pol_yoga
Lima, Peru
Jonathan Fleischman
yoyeras@gmail.com
Santa Teresa, Costa Rica
Stefano Allegri stevesatya@yahoo.it
florblanca.com
USA and Canada
Nome, Alaska, USA
Peter Rob
peterrob0606@yahoo.com
Philadelphia, USA
Maria Van Liew
Mvanliew65@gmail.com
IG mariavanliew